Aqua Palms & Spa
$$
1850 Ala Moana Boulevard
Waikiki Beach, HI 96815
Phone: 808-947-7256
Fax: 808-947-7002

Aqua Palms & Spa is the only off-beach Waikiki hotel to be rated in TripAdvisor's top ten for the past two years as well as a AAA Three Diamond Hotel and the only Aqua Hotel with all Seven Pillars of the Aqua Brand. "The place most people are looking for" – user review, TripAdvisor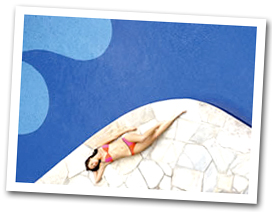 A Boutique spa hotel like no other.

Recently renovated, affordably elegant, and exceptionally retro-chic, the Aqua Palms & Spa boutique hotel is both AAA 3-Diamond rated and the only off-beach Waikiki resort hotel to consistently be a Top Ten-rated hotel by TripAdvisor. Located just one block from extraordinary Waikiki Beach, Aqua Palms & Spa is the only Aqua hotel with all 7 Pillars of the Aqua Brand.
The Aqua Palms & Spa is a calming oasis celebrating the splendor of the Hawaiian Islands. From the moment you step into the well-appointed tropical lobby you are transported to a tranquil island vacation where every amenity and every service is there to relax one person—you. Relax. Rejuvenate. Renew.
Restore your body and mind with a signature spa treatment at AquaSPA. With a choice of a Swedish, sports, hot stone, or our exceptional Hawaiian-inspired Lomi Lomi massage, every treatment at AquaSPA is designed to take you to another place — a Hawaiian heaven on earth. The pampering doesn't stop there. At Aqua Palms & Spa rejuvenating facials, invigorating body scrubs, and refreshing spa treatments are available poolside, at the AquaSPA facility, or in the sanctuary of your private room. At this Waikiki beach resort and spa, soul-stirring renewal is at your fingertips.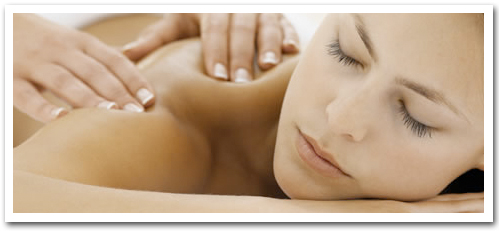 Aqua Palms & Spa is a Waikiki hotel accommodation that bring the tropics to you. Unwind. Waikiki style.
All of our 262 non-smoking guestrooms are cheerfully appointed and punctuated by exotic touches and lush comforts. In-room high-speed Internet access keeps you in touch with family and friends. Certified massage therapists are available to pamper your body and mind in the comfort of your guestroom. A private lanai beckons you to kick your feet up and take in the panoramic views of Waikiki.
Rewarding Amenities. Soothing Service.
Your private lanai doors slide open and the threshold between indoors and out disappears. Your transition from home to Aqua Palms & Spa is a breeze. That's why at this Honolulu spa hotel you'll find the most extraordinary amenities - certified massage therapists, a cerulean pool, high-speed Internet access, and in-room spa treatments.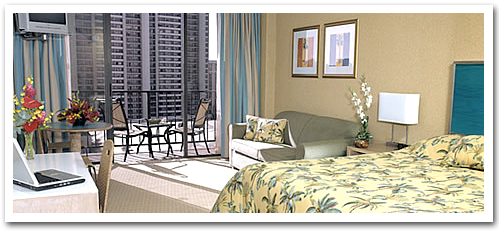 Aqua Palms & Spa amenities include:
Coffeemaker with complimentary Hawaiian Isles Kona Coffee
Complimentary in-room safe
Complimentary high speed Internet access in all guest rooms
Complimentary local and toll-free calls
Microwave oven
Mini-refrigerator
On-site parking ($20/day)
Our exceptional Boutique amenities include:
Air-conditioning
AM/FM LCD clock radio
Audio announcement system
Blackout drapes
Children 17 and under stay free with parents
Cribs (available upon request, daily charge)
Daily maid service
Daily turndown service
Deadbolt on door with view peephole
Desk with lamp
"Did you forget something?" essential travel items service
Dining utensils
DVD and CD Players
Electronic key card
Exclusive Aqua Robes
Flat screen TV with DVD player
Full length mirror
Hair dryer, wall-mounted
Iron, ironing board
Non-smoking hotel
Private lanai/balcony
Rollaway beds (upon request and availability, daily charge)
Shower/bathtub
Signature Aqua Hotels and Resorts bath amenities
Smoke detector & fire sprinkler
Telephone with data port, direct dial, voicemail and wakeup service