Aqua Aloha Surf & Spa
$$
444 Kanekapolei Street
Waikiki Beach, HI 96815
Phone: 808.923.0222
Fax: 808.924.7160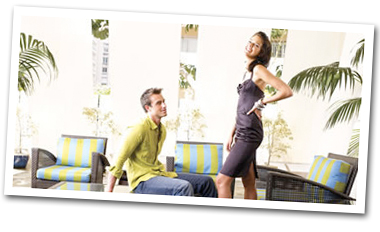 Welcome, surfing enthusiasts, seekers of luxury amenities, and lovers of all things Waikiki. Hawaii's surfing heritage comes alive at Aqua Aloha Surf & Spa, an affordably hip Waikiki budget hotel. Here, a vibrant and playful setting invites you to relax while honoring one of Hawaii's greatest sports. Step through our lobby, and you're greeted with a display of Koa wood surfboards and non-stop surfing footage from Oahu's North Shore.
R&R, Waikiki style.
Tailored to your distinguished tastes, Aqua Aloha Surf & Spa is a stylish hotel in Honolulu, Hawaii. Spend your days relaxing poolside, lounging in a cabana, or simply taking in the spectacular Waikiki views from the comfort of your private balcony. Because when it comes to soothing the senses, Aqua Aloha Surf & Spa delivers.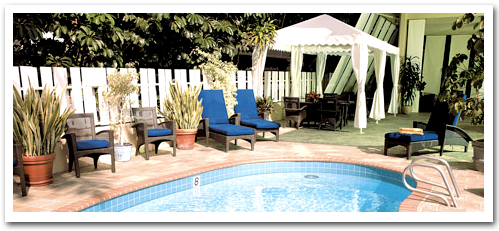 The ocean-inspired colors of our guestrooms provide the tranquil respite you're looking for. And, when you ready for a night on the town, you'll find stellar restaurants, nightlife, shopping, and culture within steps of the resort.
Aqua Aloha Surf & Spa, one of Waikiki's most popular hotels, is now transformed as a designer appointed boutique hotel located 2 blocks to the beach and steps from world class dining and shopping. This hotel, where surf style meets urban sophistication, offers the following complimentary amenities: daily continental breakfast, in-room high speed Internet and WiFi in lobby & poolside, daily local newspaper, local & toll-free calls, LCD TV's, mini-refrigerator, microwave, coffeemaker and safe. The large, open air lobby connects to AquaSPA facilities as well as a relaxing pool area with cabanas lit by tiki torches every evening.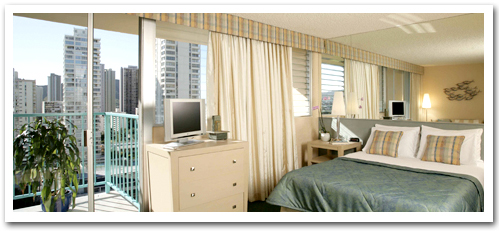 You need an island state of mind, and you've come to the right place.
Inspired by the soothing hues of the ocean, the guestrooms of Aqua Aloha Surf & Spa are replete with the essentials you need to kick back and enjoy the splendor of our Waikiki resort hotel.
Surround yourself with island style.
Choose from 202 guestrooms on 16 floors, each with air-conditioning to keep you cool, blackout drapes to keep you rested, and complimentary high-speed Internet access to keep you connected. Available private lanais, or balconies, await you, complete with stunning views of Waikiki or the Koolau Mountains. Awake refreshed, and enjoy a complimentary Continental breakfast and Hawaiian coffee, served daily in the lobby.
Aqua Aloha Surf & Spa amenities include:
Coffeemaker with complimentary Hawaii Isles Kona Coffee
Complimentary high-speed Internet access in all guest rooms
Complimentary In-room safe
Limited on-site parking ($20/night)
Microwave oven
Mini-refrigerator
Renovated 2005