Aqua Bamboo & Spa
$$
2425 Kuhio Ave.
Waikiki Beach, HI 96815
Phone: 808-922-7777
Fax: 808-922-9473

Aqua Bamboo & Spa is one of only three Waikiki hotels designated as a New York Times Pick. Called "A hidden gem" on a New York Times Review and "Honolulu's hippest, affordable place to stay in Waikiki" by Travel & Leisure Magazine. "I loved it and you can't beat the value for the $$" – user review, TripAdvisor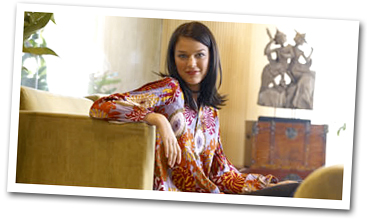 In a word, hip.
In two, tranquil and affordable. The sanctuary of Aqua Bamboo & Spa gracefully combines the harmony of the tropics with the serenity of Asian Feng Shui to create an intimate place of leisure and relaxation.
A sanctuary for the senses.
At Aqua Bamboo & Spa, languid palms sway over a lush garden. A shimmering salt-water pool and rock waterfall beckon. Contemporary Asian furniture invites you to repose. Our Oahu resort is appointed with soft tones, bamboo accents, and décor designed to ease the mind. Such exquisite details are matched only by our unwavering attention to personalized service.
The sensual journey of our Waikiki beach resort and spa continues at AquaSPA. Here, tranquility rules with treatments tailored to your needs. Spend an afternoon —or a day — pampering yourself with rejuvenating facials, invigorating body scrubs, and calming massages. Such bliss is available at the AquaSPA facility.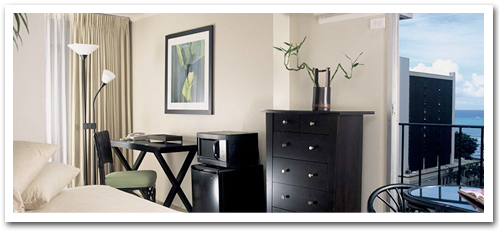 Breathe Deep.
Aqua Bamboo & Spa. The name itself invokes images of lush grounds, serene day spas, and traditional Hawaiian accommodations. The setting is equally tranquil with ivory- and chocolate-hued furniture throughout the guestrooms. Such a respite is only a preview to the languid nature of Waikiki.
A refined touch for rest and relaxation.
With ancient Feng Shui as a conduit, peaceful energy flows through each of our 93 guestrooms. In our studios and suites, private lanais welcome you to take in the surroundings with city, ocean and pool views. Aqua Bamboo & Spa is also fully wired for high-speed Internet access in guestrooms, poolside, and in the lobby. And, after a restful night of slumber, you'll awaken to a complimentary Continental breakfast and our celebrated Hawaiian coffee, served daily in the lobby.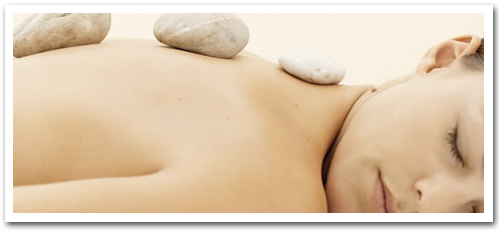 Aqua Bamboo & Spa amenities include:
Coffeemaker with complimentary Royal Kona Coffee
Complimentary high-speed Internet access in all guest rooms
Complimentary in-room safe
Kitchenette with two burner stovetop (available in most rooms)
Limited on-site parking ($20/day)
Microwave oven (most rooms)
Refrigerator (mini or full-size)

Green Hotels Association Partner Member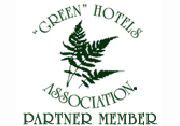 The Aqua Bamboo & Spa is committed to Earth-friendly practices and is a proud member of the Green Hotels Association and also recently received the Hawai'i Green Business award. On March 22, 2010, Aqua Bamboo & Spa was among the nine hotels that were recognized for their efforts in environmentally friendly business practices and presented with a Hawaii Green Business Award by Lt. Gov. Aiona. The outcome of the sustainable and environmental practices at Aqua Bamboo Spa in the last three months of 2009 resulted in saving more than 15,771 gallons of water, diverting more than 7 cubic yards of waste from the landfill, averting more than 135 pounds of air pollution and saving more than 9,241 kilowatt-hours of energy.

Download Aqua Bamboo & Spa Rate Sheet >