Get LOST on these exclusive HUMMER Tours!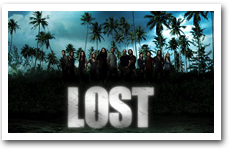 Get LOST on these exclusive OFF-ROAD tours in the private and lush valleys and exotic film locations at historical Kualoa Ranch. Manuever through stream beds, muscle up hills and tackle rough terrain. Explore historical sites and the home of such films as JURASSIC PARK, WIND TALKERS, TEARS OF THE SUN, GODZILLA, GEORGE OF THE JUNGLE, MIGHTY JOE YOUNG, PEARL HARBOR, 50 FIRST DATES, SNAKES ON A PLANE, YOU ME AND DUPREE, KARATE KID II, ALONG CAME POLLY and others. Also explore countless LOST and other TV Show locations, while enjoying the abundance of nature and awesome views.
This tour starts out at Kualoa Ranch and is ideal for people with rental cars or staying at locations outside of Waikiki. Check in with the Hummer Tour desk then venture into Ka'a'awa Valley. Visit Oahu's first Sugar Mill "ruins" (1863), drive across an abandon WWII runway (Kualoa Airfield) and venture into a WWII Coastal Defense Gun Battery (Cooper Battery). You will take some time out to enter Cooper battery, which has been turned into a Movie Museum. We'll make a short stop at a re-created Hawaiian Village. This is a great photo opportunity. As you continue to drive deep into the lush Ka'a'awa valley you will visit many TV filming locations for shows like Lost, Birds of Paradise and Hawaii. We make stops at some of the most scenic lookouts on Oahu. As we work our way out of Ka'a'awa Valley, you will visit the following Movie Locations: Jurassic Park, Mighty Joe Young, Pearl Harbor, 50 First Dates, You, Me and Dupree, Windtalkers, Godzilla and more.
HUMMER Off-Road tours combine Nature, History, Awesome Scenery and Adventure while visiting more than 20 Movie locations and countless LOST and other TV show Locations. Choose from 2 hour, 5 hour, 8 hour or 10 hour Circle Island tours.
Highlights
* (4 x4) Kualoa Ranch for 2 Hours and Explore
* Kualoa Sugar Mills
* WWII Gun Battery/Bunk "Movie" Museum
* Re-Created Hawaiian Village
* Ka'a'awa Valley where more than 16 Movies have been filmed, and
countless LOST and other TV show locations
What To Know
Schedule: Operates Monday through Saturday, 7:30 AM, 10 AM, 12:30 PM and 3 PM. Not available on Sundays, Thanksgiving, Christmas Day and New Years Day.
Transportation to Kualoa Ranch is not included in this tour. The 5 Hour LOST/Movie Tour includes pickup from Waikiki. Please click here for more information and to Book Online.
Included
Water and Snack bars.
Recommendations
We recommend that you eat before you go on this tour as there are no meal stops.
Not Included
Meal stop and transportation are not included in this tour.
Gratuities or tips are greatly appreciated!
*Waikiki.com shall not be liable to any individual utilizing these tour/activity programs for delays, injury, loss, accident or damage to persons or property beyond its control. Natural phenomena are random and out of the control of the tour provider. Prices, features and/or menu are subject to change without notice.