Aqua Waikiki Beachside
$
2452 Kalakaua Avenue
Waikiki Beach, HI 96815
Phone: 808-931-2100
Fax: 808-931-2129

"Everything about our stay was perfect! " - User review, TripAdvisor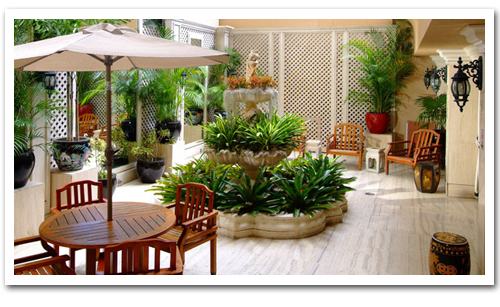 With the waves of Waikiki Beach beckoning, your perfect Oahu vacation awaits at the Aqua Waikiki Beachside hotel. Located on world-famous Kalakaua Avenue, directly across from Waikiki Beach, Aqua Waikiki Beachside invites you to set our on that perfect adventure.
An ideal location for a Waikiki adventure.
Imagine enjoying a leisurely stroll along the beach just before dinner, digging your toes into its silky sand and watching the sun dip below the horizon. At the Aqua Waikiki Beachside, such spontaneous moments are encouraged. After all, this budget-friendly Oahu hotel is located mere steps from beautiful Waikiki Beach.
Aqua Waikiki Beachside is a Waikiki hotel with guest rooms that are affordable and Waikiki comfortable.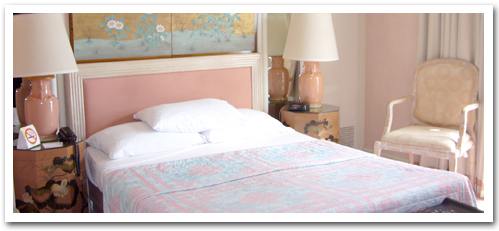 Perfect location, Perfect View
The 12-story Aqua Waikiki Beachside hotel in Waikiki, Hawai'i provides an intimate setting directly across from Waikiki Beach. With its warmly hued walls, Aqua Waikiki Beachside's charm is earned in part by its Asian-inspired art and antiques that adorns its guestrooms, a nod to the island's culture and history. Such attention to detail continues in the bathrooms, which feature Chinoiserie cabinets and marble showers.
In your guestroom, an available private outdoor lanai provides unobstructed ocean views and stunning panoramas of Waikiki. Comforts include a mini-refrigerator.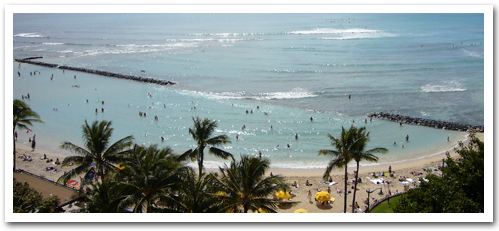 Unwind, Waikiki style
This is a beachfront vacation at its finest. With the sand and sea calling, Aqua Waikiki Beachside's services and amenities draw from the island's most relaxing features to seduce guests into serenity.
With a panorama of Waikiki Beach, our Oahu budget hotel features amenities that are hand-selected to comfort even the busiest traveler. After a night of blissful sleep, we invite our guests to enjoy a delectable complimentary Continental breakfast before seeking their adventures on Waikiki Beach.
Aqua Waikiki Beachside's Amenities Include:
Complimentary in-room safe
Complimentary dial-up Internet access in all guest rooms
Microwave oven
Mini-refrigerator
Valet parking ($22 daily charge)
Other Amenities Include:
Free WIFI access in lobby and courtyard
Air-conditioning
AM/FM LCD clock radio
Children 17 and under stay free with parents
Hair dryer
Iron, ironing board (available upon request)
Non-smoking rooms available
Signature Aqua Hotels and Resorts bath amenities
Smoke detector and fire sprinkler
Telephone with voicemail
TV with 12 cable channels
Aqua Waikiki Beachside services and amenities include:
24-hour front desk
24-hour guest services agent
Access to AquaSPA facilities
ATM machine
Bi-lingual services
Complimentary daily Continental breakfast
Complimentary local newspaper
Complimentary dial-up internet access
Free WIFI access in lobby and courtyard
Covered parking garage ($18 daily charge, valet only)
Fire alarm system
Non-smoking guest rooms and floors available
Security
Wake-up service