One Day Maui "Valley Island" Tour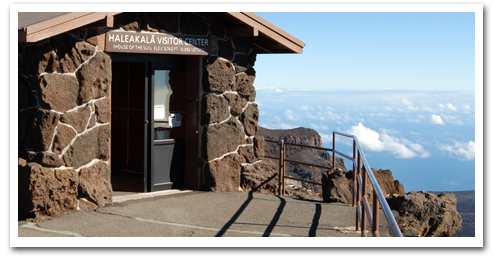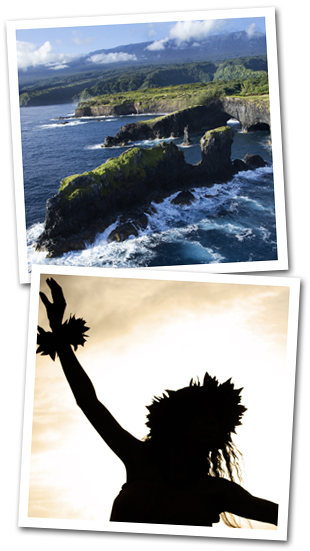 This is a tour that delights all your senses. As you travel towards some of Maui's most breathtaking locations, you pass through rainforests and waterfalls in the cooler, wetter regions, and volcanic areas and dramatic foliage in Maui's drier spots. There are spectacular ocean views along portions of the route.
A long, ascending road through horse farms and towering eucalyptus groves takes you to Haleakala National Park. You'll visit the spectacular volcanic crater, Mt. Haleakala, which in Hawaiian means "House of the Rising Sun." At an altitude of 10,023 feet, you are literally above the clouds. You'll even be able to see Mauna Loa volcano on the neighboring Big Island. (Climbing to this altitude is generally not recommended for people with heart conditions or those prone to altitude sickness. A 24-hour wait period is also recommended for anyone that has recently been scuba diving).
Then it is on to Iao Valley, where King Kamehameha defeated Maui's army, and the Iao Needle, a massive, tree-covered lava formation that towers above the valley floor at a height of 2,250 feet. You'll also visit Lahaina Town, a 19th century whaling village. Lahaina is also known for its popular restaurants, boutiques and galleries, which you'll have plenty of time to explore when you stop here for lunch.
Highlights
Iao Needle*
Lahaina Town*
Kula & Upcountry Maui
Iao Valley State Park*
Wailuku Town
Haleakala Crater & National Park - 10,023 ft.*
No host lunch
*Denotes stop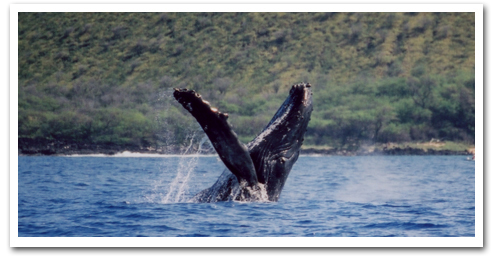 Please note: Effective immediate, the Iao Valley State Monument will be closed to traffic due to damage suffered from heavy rain and flooding for an indefinite period of time. The Maui Tropical Plantation will be substituted.
What To Know
**Once purchased, this tour fee is NON-REFUNDABLE and the tour cannot be cancelled. Due to airline restrictions, passenger name changes are not permitted under any circumstance, and switching airlines may not be an option. Airline change penalty fees may apply and vary by airline and fare type.
Prices are subject to change due to an additional transportation fee depending on your hotel pickup location. Round-trip transfers from Waikiki hotels and round-trip airfare to the destination island included. All One-Day Tours are subject to availability and may change without notice.
All guests must bring a valid ID for airport security check-in. International guests must bring a valid passport for airport security check-in.
Moderate walking, please wear comfortable walking shoes. You may wish to bring a light jacket as it gets cooler upcountry.
Lunch will be available for purchase.
Locations/Routes may be modified due to National Park and State Park advisories.
Children under 2 years of age are considered FREE if child is on lap and does not occupy a seat. Please let us know in the comment section when booking.
No Shows will incur full charges. NO REFUNDS.
ADA Requests

If you require any special accommodations due to disability, please include them under the comment section at the time of booking.

If you require a wheelchair accessible vehicle, the type of wheelchair must be included in the comments section when booking online or by directly calling us at (808) 721-1552. Due to limited availability, we require that ADA vehicle reservations be made a minimum of 48 hours prior to date and time of service.

We will make all reasonable attempts to accommodate the needs of disabled travelers.
*Waikiki.com shall not be liable to any individual utilizing these tour/activity programs for delays, injury, loss, accident or damage to persons or property beyond its control. Natural phenomena are random and out of the control of the tour provider. Prices, features and/or menu are subject to change without notice.