Located in Honolulu, born and raised on Oahu, we are dedicated and experienced to matching buyers with the most suitable properties in Hawaii. From luxury oceanfront estates, homes with spectacular ocean views, or gorgeous beach front condos, opportunities are everywhere in the current Hawaii market.
Hawaii is a paradise full of beautiful landscape from mountains, rainforests and gorgeous beaches surrounded by the Pacific Ocean. Tourists flock to the islands by the millions each year to enjoy our beautiful scenery, aloha island lifestyle, food and culture. Perhaps the only thing better than visiting would be living on the islands full-time and becoming a kamaaina. Those searching for a island style luxury lifestyle have many options to fill their needs.
We are committed to providing an extraordinary level of care and expertise for all of your real estate needs. We provide broad industry experience, local knowledge, and personalized attention to your unique real estate needs.
Whether you are looking for a property, an agent or anything else - please let us know and we would be happy to assist you!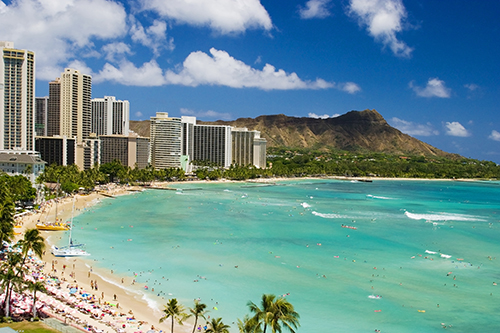 Investing in Waikiki
Over the past several decades including the high-end development in the last several years — Waikiki has reclaimed the status it boasted in earlier years as an international luxury market. For the international investor, Waikiki retains and holds it top dollar values. Waikiki is for the those who want the island lifestyle, the retiree or the savvy investor.
Please contact us for assistance!
Please fill out the contact form below and a representative will contact you with more information.